Display the name of individual members on our bag tags, giving it a personalised feel. Easily advertise your club identity by distributing your crest on our quality golfers bag tags.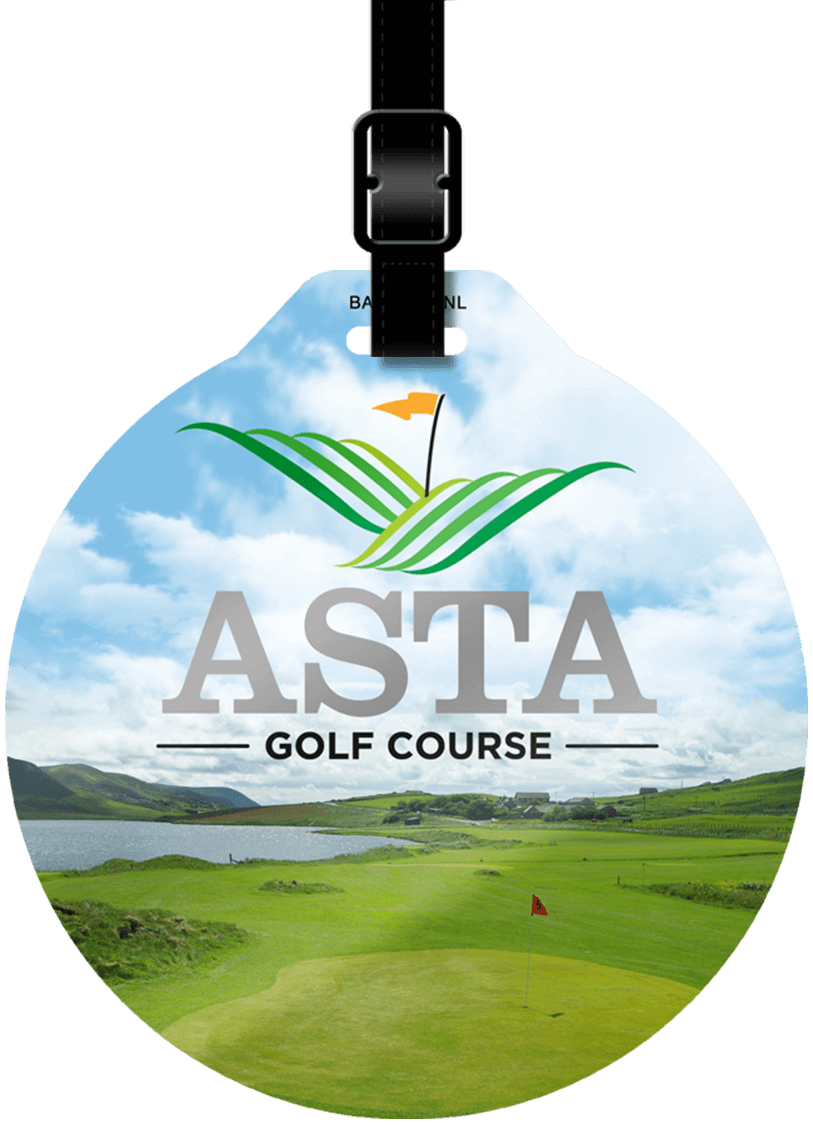 identify your p(L)aying members...
Members of your club should be proud to display their golf club bag tag when playing away matches. Our bespoke membership ID bag tags will give them something that sets your golf club above the rest.
Bag tags can be imprinted with a high quality photo of your course or clubhouse, club's crest and colour patterns. Above all: each bag tag can be individually printed with the members name and/or number. At production, making it scratch resistant and hard to copy.
Professional design & printing
Our personalised bag tags are designed with your information, photograph, logo and crest or artwork. These tags are made of a white composite, specially coated to accept your imprint. The digital imprint in exceptionally bright colours will not wash or rub off.
We are not limited by standard colours or lay-out possibilities. You can interchange colours within one order to identify different member or handicap categories. Low minimum order quantity of only 4 pieces. If you can imagine it, we can reproduce it!
Just pick a shape, send us your information (logo, photograph and details) and allow our team to create a bespoke full colour design that will compliment your logo and identity. Select the number of tags you would like to order.
Quantity discounts will be applied based on the number of bag tags that are ordered. We will send you a digital proof of the design for final approval before printing and shipping.
Our ID Bag Tags offer the opportunity for personalisation as well as photographic quality printing in bright colours.
Use both sides of the bag tag to expose your signature hole, clubhouse and crest or corporate logo.
Upload your photo and logo, let us know the details and our design team will create a bespoke bag tag design.
Other than with conventional printing methods, all costs are included in the product price. Call for details.
The minimum quantity is only 4 pieces. Supplied with a plastic buckle strap. Or faux leather strap (additional).
Normal production time for 4 pieces is 3-5 business days. Refer to our information pages for event dated orders.
let's make things personal.
Choose your bag tag options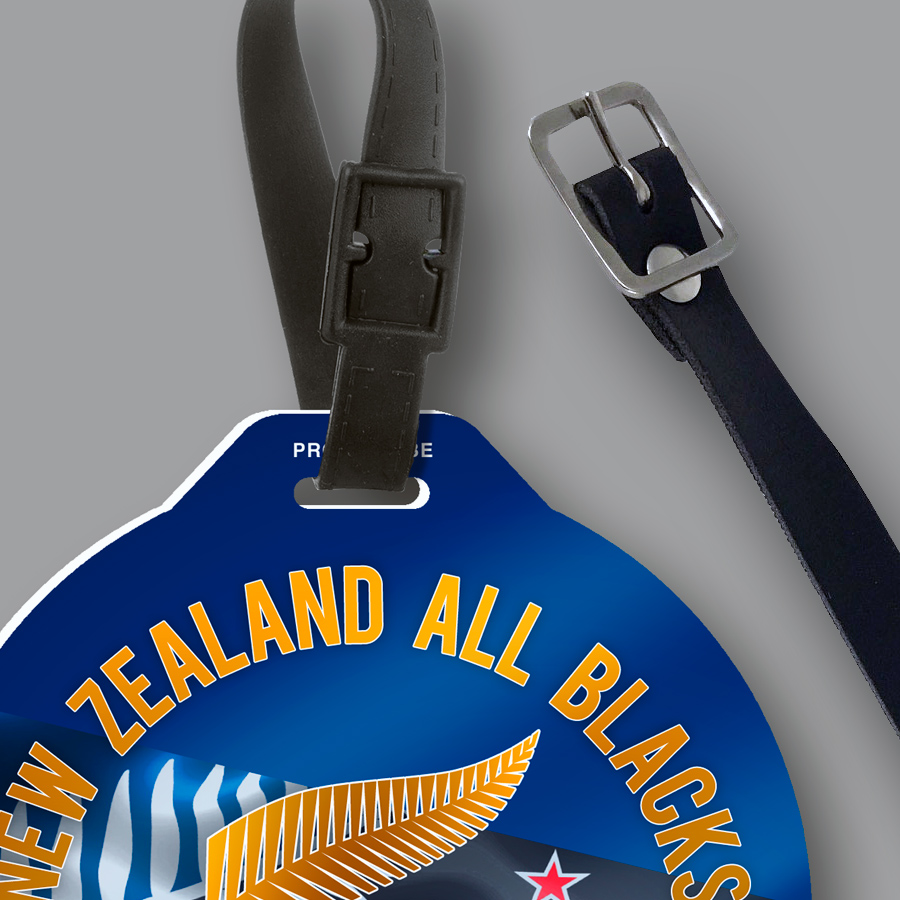 Attachment
As standard our bag tags are supplied with a black plastic buckle strap. Or choose a faux leather buckle strap or coloured plastic strap.
Individual Designs
Differentiate between membership or other categories through individual (photo) designs or colour combinations.
Personalisation
Each bag tags can be printed with an individual name, number or any other identification. No limitations in position or colours used.
year Disc
Membership identification through an interchangeable year disc. Members keep their bag tag and get a new disc once sub is paid for.
numbered
MInstead of individual names we can also print a consecutive number on each bagtag. Incorporated in the design of your choice.
headshots
Additional to an individual name or number we can even print a photograph of each player or member on your custom bag tags.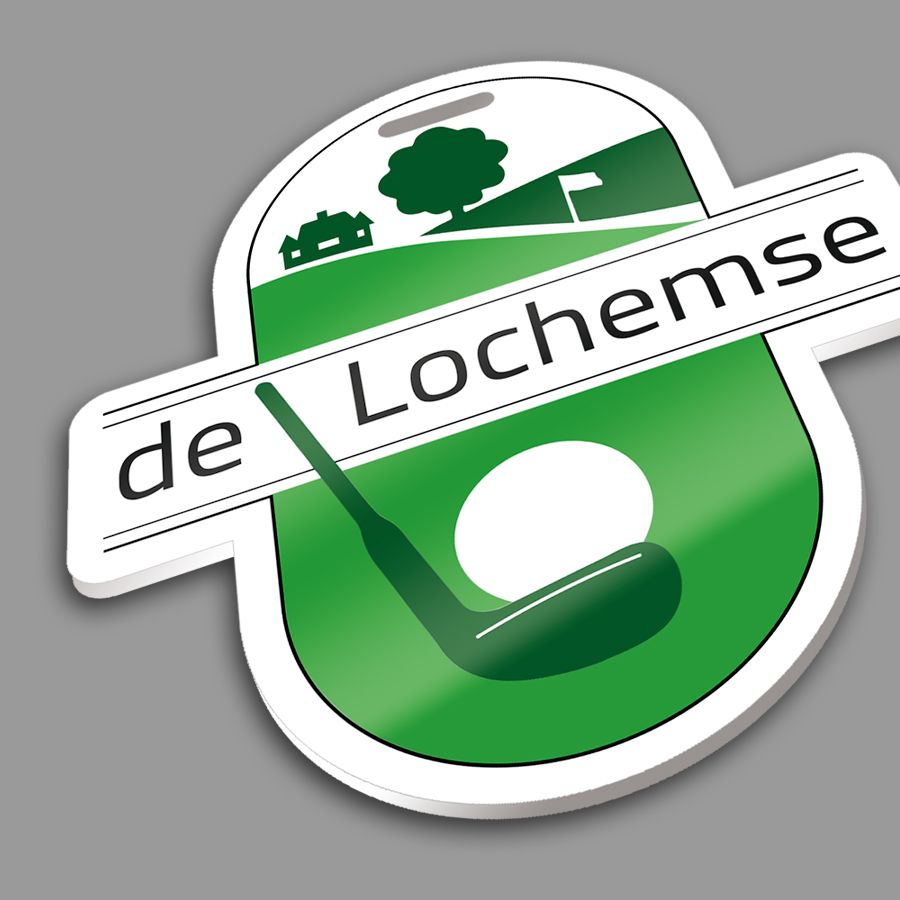 Custom Shape
Completely custom made: routed following the shape of your logo, crest or illustration. Possible from a low minimum order quantity.
sponsorship
Each bag tags can be individually printed with a sponsor logos or messages. In fullcolour for optimal promotional exposure.
Create Your Own Design Today